Field work: under new management!
This year marks a completely new organisation and management of the annual monitoring of common lizard populations in the Cévennes. As a reminder, last year I took over the responsibility of this monitoring, initiated more than 30 years ago by Jean Clobert. The premises were still managed by SETE, Jean's laboratory. However, the historical premises hosting the females were old and no longer suitable for this task, especially as I had to officialise the takeover on my side. I therefore took the decision to move the lab to another location, more appropriate for this activity.
Papers, please!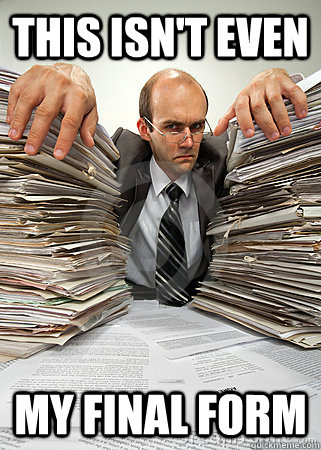 During the last year, there was a lot of work to make official the new management of the lab at the new location. First step: a week-long move with only 3 people (thanks to Théo and Justine!) to transfer all the stuff from one building to another (despite throwing away a lot of garbage). It was a real hassle, but it allowed us to set up the new lab on a sound basis and with a revised organisation. Second step, and not the least: paperwork. Beware: registration to the "Établissement Utilisateur", application for a capture autorisation, certificate of "capacity" (to rear lizards), declaration of opening of the lab and application for a ethics autorisation. Each application (except the first one) required a report of about twenty pages… In short, I spent a good part of this year doing this, but each of these applications ended up being positive, to the point that everything was in order for the beginning of fieldwork, a rather pleasant situation compared to the alternative…
Third stage: the takeover of contracts. This is where we fell into some literal Kafka… What should have been the most complicated part (taking over the leases) was relatively simple: thanks to the presidency and administrative staff of the EPHE for their efficiency and the Town Hall of Villefort for their patience. But then, what should have been simple… Three months! Three months to get an electricity contract with EDF, using telephone harassment from their customer service every fortnight, then every week, then every two days. When you have to organise a relay with the people from the financial department to harass EDF to get the nth version of a contract with all the mistakes finally corrected, there is probably a structural problem on EDF's side… And that's discounting the fact that when we arrived on site, we still had to harass them and Enedis for 48 hours to finally, actually get electricity in the lab! On the Internet side, we had Sosh who decided to cancel the contract because the "line is still with Orange Pro", even though the cancellation was done last November by SETE. To make sure that I was informed that I would not have Internet this summer, Orange went all out and sent a good fifty cancellation letters: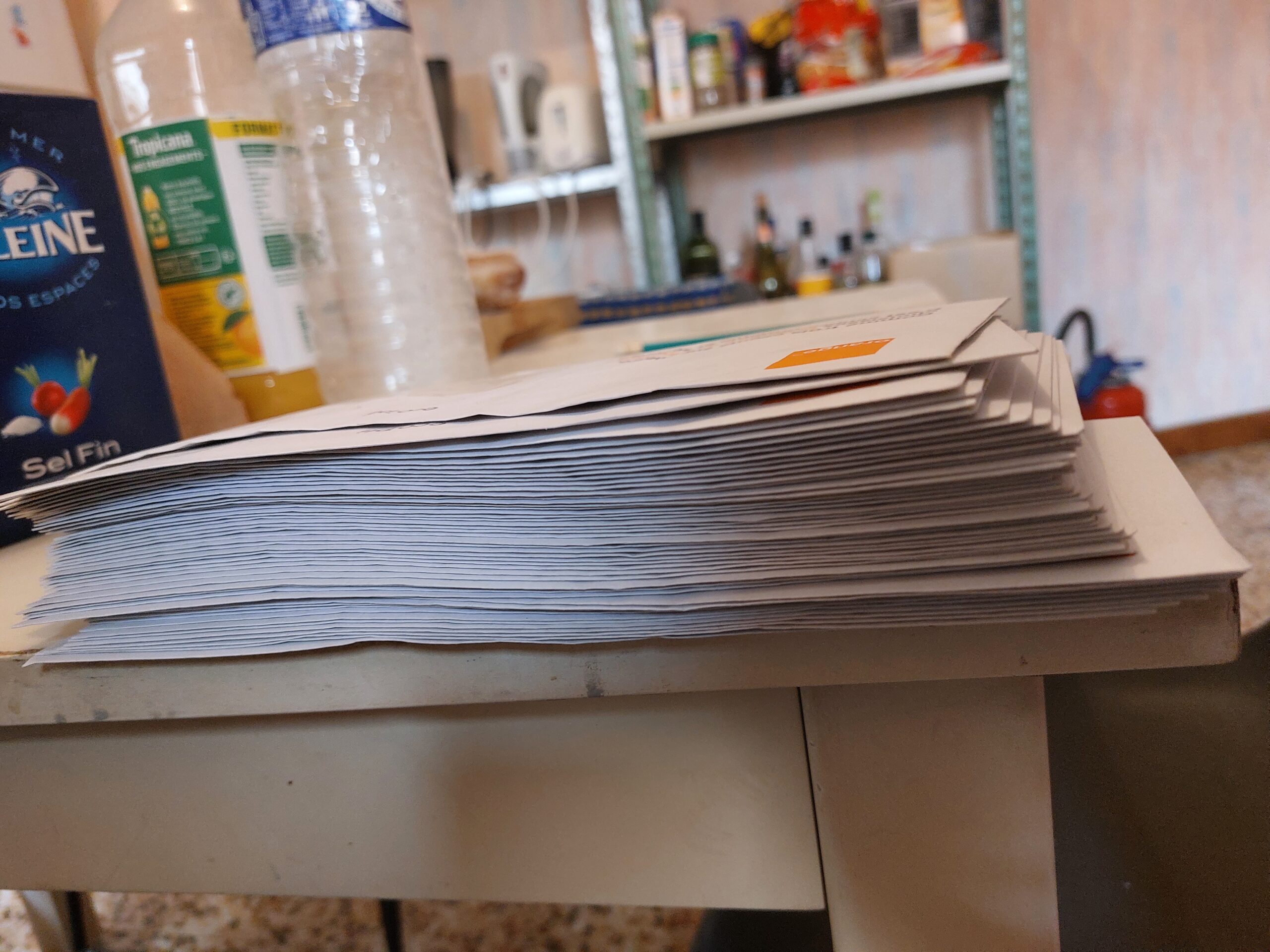 A new lab
The big news this year is the new lab ! Since the lab was organised last autumn, it was being used for the first time this year. In use, they are much better than the old ones, with very good surfaces and possibilities to make the rearing room really safe. The configuration of the rooms makes the temperature and humidity easy to regulate, making them naturally cool and slightly humid (just what common lizards like!): despite the heat wave, no need for air conditioning this year to avoid high heat in the breeding room, even at the peak of hosted females. Excellent (and especially ecological)!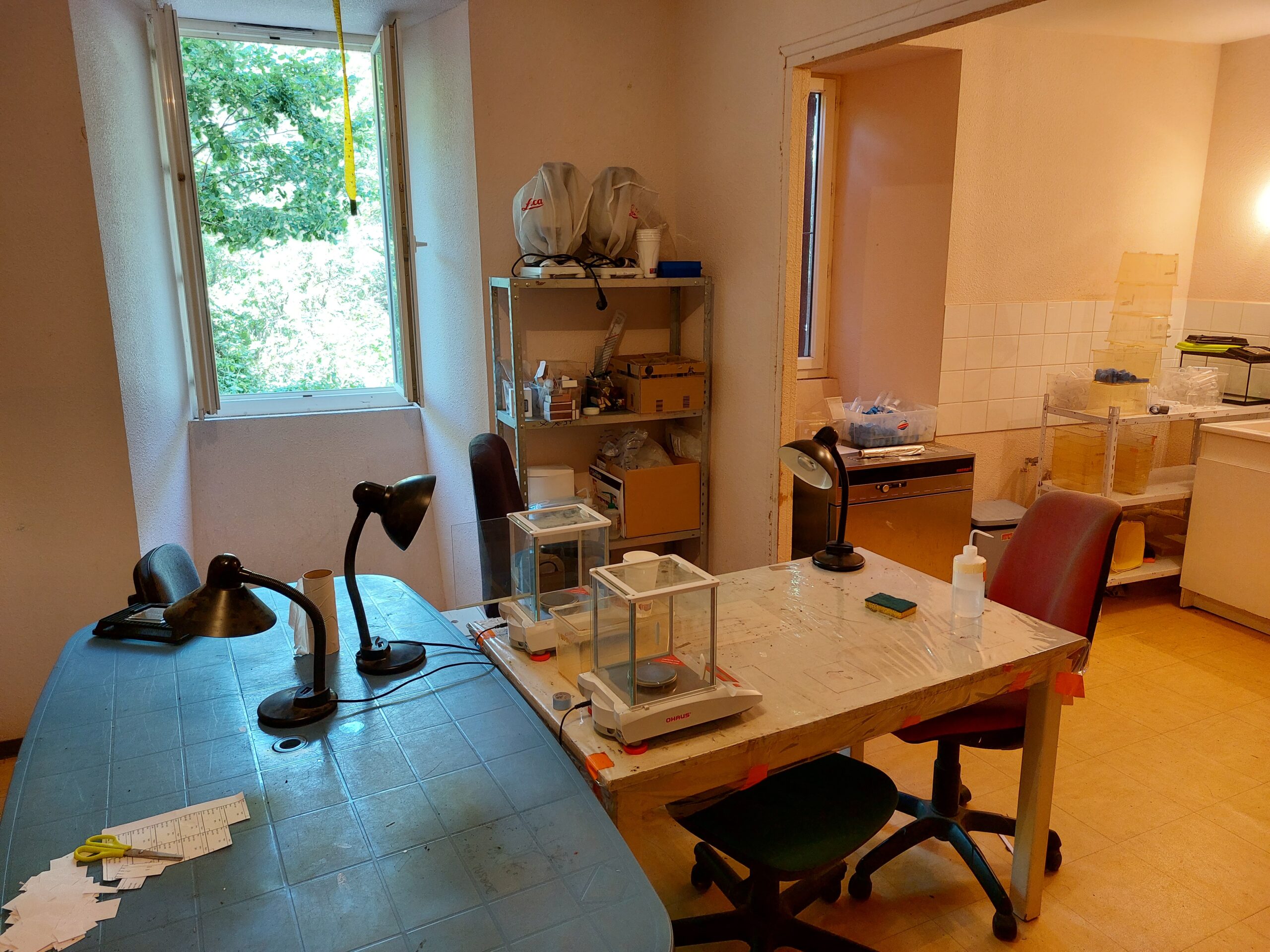 A very hot fieldwork
In stark contrast to last year's fieldwork, this year has been particularly hot. This has made capturing lizards very difficult, as they have little incentive to go out in such heat. This makes for a rather exhausting field: we spend a long time in the field, looking for and capturing few lizards, and as it doesn't rain, each day counts for the captures, so there is little rest… Despite this, we managed to capture our roughly hundred of adult females like each year. A big thank to this year's trainees for their perseverance! Not to mention that this year, captures in 15 different populations were planned for a "common garden" (placing juveniles from different populations within the same environment) project in Moulis, in collaboration with Julien Cote. This project was coordinated by Théo Bodineau and Luis-Martin San José, with the support of Jean-François Le Galliard and Leila Barrouillet. These captures were of comparable complexity due to the heat and dryness, but thanks to the legendary efficiency of Théo and Jean-François, they were successfully completed! I was able to participate in some of the captures, exploring some really nice corners of the Massif Central.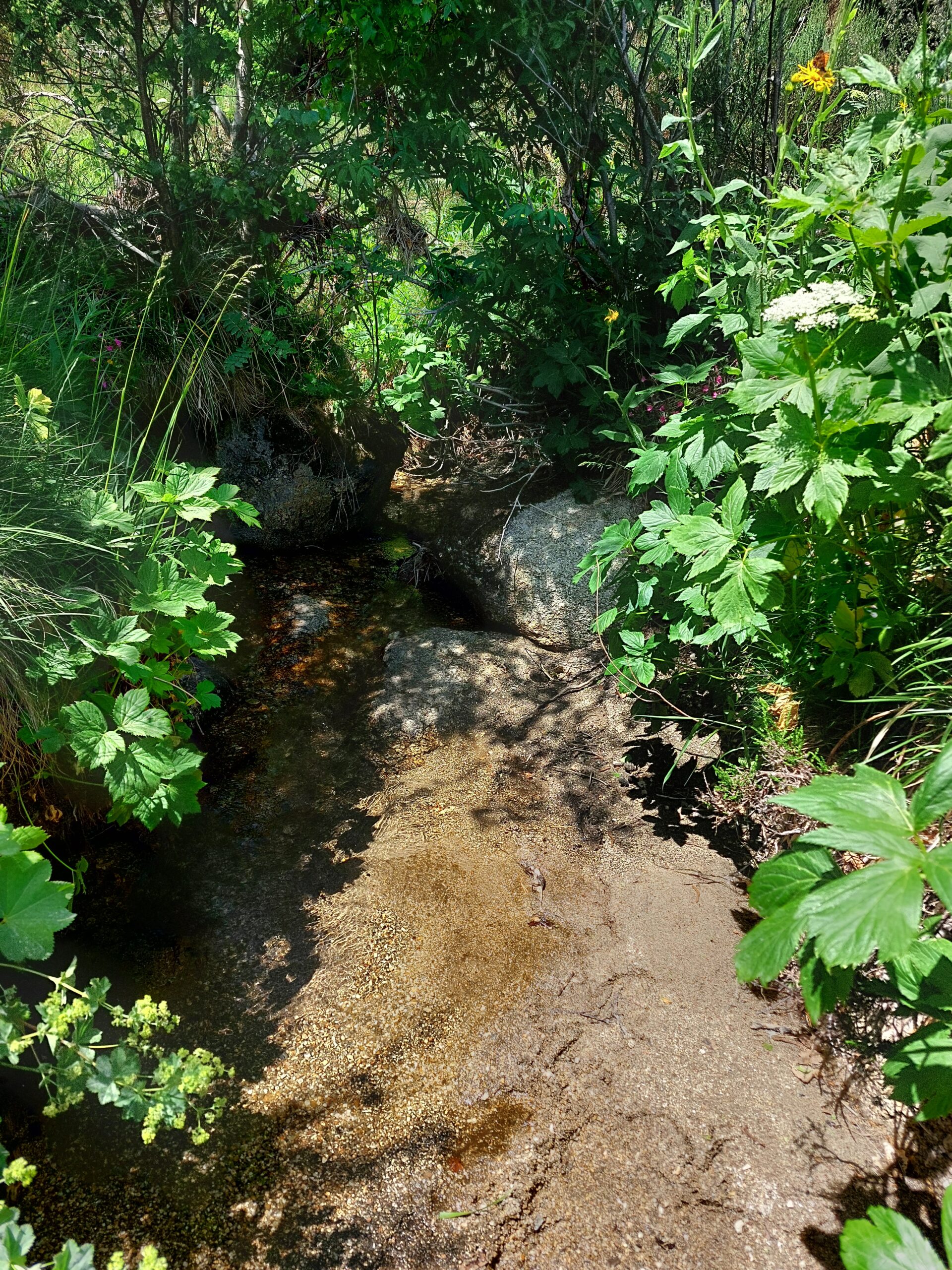 In the context of Theo's thesis on the causes and consequences of variations in lizard parturition dates, the extreme contrast (two extreme years in opposite ways) between this year and last year will be very informative!